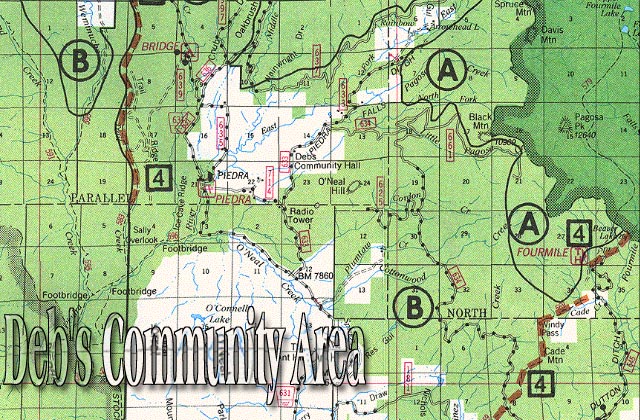 The south end of Hinsdale County is actually NOT accessible via road from the north end of Hinsdale County. The south end has a small population and the area the residents live in is commonly referred to as Deb's Community. There is a small general store which also acts as the post office. The closest large population center is Pagosa Springs. The south end of Hinsdale County has its seasonal visitors just as the north end does. There are numerous people and families that return to the south end year after year for the summer. The Hinsdale County Sheriff's Office does patrols of the South End as often as they can and also contracts out assistance in this area to Archuletta County.
To get to the South End of Hinsdale County from Lake City you must first drive over Slumgullion Pass and continue on past Creede. You must then head to Pagosa Springs over Wolf Creek pass and then take the road to Deb's Community.
Click HERE to return to the root menu of the Lake City, Colorado and Hinsdale County Web Ring.
NOTE: The volunteers on this web site are currently all in the North End of Hinsdale County. If a South End resident wishes to work on this with us please contact us at lakecitywebring@yahoo.com and we will do our best to give the South End of Hinsdale County good coverage and make it come alive to the many people in the North End who have never visited it. I (Deva Winblood), have come to the south end of Hinsdale County on a ride along with Deputy Debra Winblood (then Debra Thompson) and found the people to be nice, the scenery very beautiful, and you have some pine tree types that are not found in the North End.