These maps were acquired using a number of programs. The Lake City map will expand to a larger version of the one displayed above. After that you will be able to click on individual areas and it will blow up to maps created by the Web Ring staff. If these maps that we provide are of lesser quality than you like we apologize in advance as we are by no means professional cartographers. However, as time permits we will attempt to improve the quality of this map section. The link to TOPO USA above is simply provided since, the primary program used to get the professional maps you see here was TOPO of just the Western San Juan mountains. The above link to TOPO is to software to use on your computer that has all the topo maps of the entire United States of America. We provide it so, that those of you who wish to explore the area in more detail can do so.
DO YOU NEED INSTRUCTIONS ON HOW TO GET TO LAKE CITY, COLORADO?
If so, click HERE to be taken to a web site that specializes in getting you from one place to another.
The ZIP CODE for Lake City, Colorado is 81235.
Here are two more map programs that can be used on your computer. They are only provided here to help you plan your trip and hopefully get you into Lake City and Hinsdale County.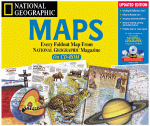 This has a collection of 109 years of national geographic maps.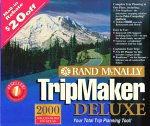 This is the most affordable software I could find.
You can also pickup all of these map programs at BACK COUNTRY NAVIGATOR in Lake City when you visit. BACK COUNTRY NAVIGATOR is located by the Chamber of Commerce, the Post Office, and The Blue Iguana. Click HERE to visit their web page.
From what I was able to gather the TOPO USA 2.0 that is clickable above should be able to help you with a lot of your trip planning needs. If you are interested in researching these types of items yourself visit AMAZON.COM by clicking on the link that was just provided. You can find books of maps, software, videos, CDs for your trip, etc. It is truly one of the better shopping sites on the internet. To find these map software programs I chose SOFTWARE as the category for my search and just typed in MAPS.
Have fun.
I checked into the TOPO USA program listed above. It is not the same as the TOPO! program I used for the maps but, it looks like it will render 3D versions of the maps as well. Here are some screen shots I found.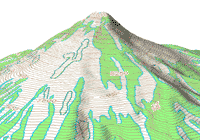 NOTE: If you do not see the menu options for the Lake City, Colorado and Hinsdale County Web Ring please click HERE and the problem will be fixed.